The purpose of the Animal Outreach Club is to promote and foster animal protection and advocacy locally and globally through the support of animal interest groups. Initiatives include humane education, Empties for Animals, and fund raising efforts.
 Additionally, the club may plan and support opportunities to volunteer, take field trips, attend workshops, sponsor speakers, and incorporate animal protection issues into community based and legislative initiatives.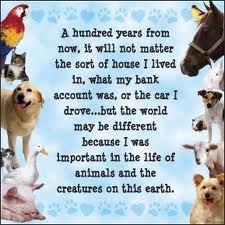 For more information, contact:
Alice Malavasic, BRN 210, (518) 629-7697 or email at a.malavasic@hvcc.edu
or
Valerie Waldin, at MRV 141, (518) 629.7319 or email at v.waldin@hvcc.edu.